We all know about the importance of CRM software and billing software for increasing business profitability. CRM solutions do a lot more than merely organise business contacts. With accurate ISP CRM software features for your business, you can drastically increase business sales and gain customer satisfaction.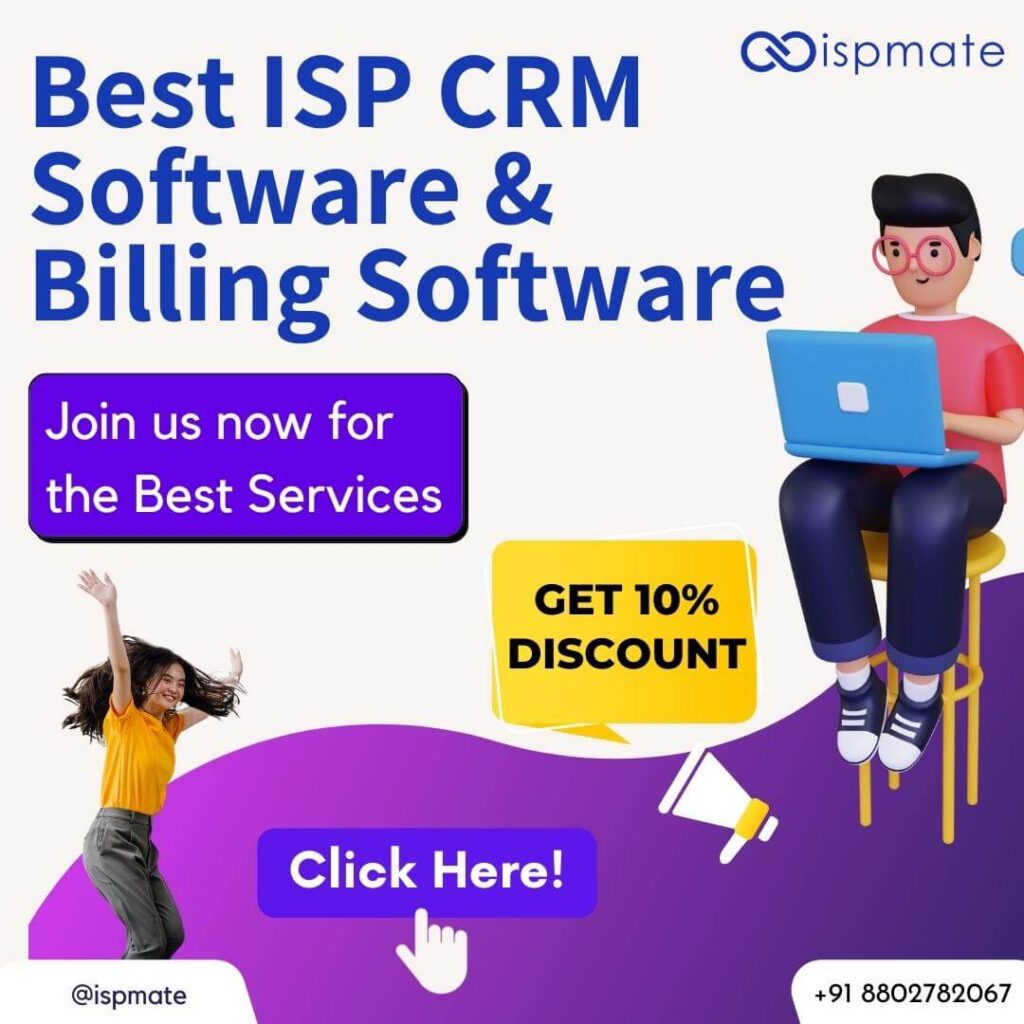 On the other hand, billing software for ISP makes your everyday monotonous billing task faster and more accurate. The software manages your payment, payment recoveries, purchase, billing procedures etc. Thus, it allows you ample time to focus on your core business tasks.
Let us discuss the five best features of both incredible software-
Five Best Features of CRM Software for ISP
Workflow Automation: CRM software can make your business hefty and time-consuming tasks instant and involuntary by automating your workflow. You can pick the software that allows you to establish custom rules and automates your salesforce to raise the productivity of your team.
Customization: Every business has its individual needs and thus each business should have its own customized CRM software. While investing in CRM software, you should choose reliable CRM features that match your business needs. It should offer you a reliable option to customize your software catering to your business needs.
Third-Party Integration- Many CRM programs allow third-party integrations. You should choose one that is compatible with the software that you already use and is easily implementable. Linking your software to other solutions can save ample time, money and efforts that you can use for performing business crucial tasks and expansion.
Customer Service-CRM software helps you in customer retention and acquisition by offering wonderful customer service. Few unique customer services like providing an inclusive view of customers, frequently tracking information, customer support system etc.
Employee Tracking-CRM software is the best way to track the activities and performances of employees. You can reliably choose CRM software that assigns an individual account to each employee and also they can individually track their working hours, tasks, meeting, sales, and other goals. Access to dashboards by supervisors and upper management allows them to view completed tasks of employees and other performance metrics to measure and optimize productivity.
Five Best Features of Billing Software
On-Time Billing- With billing software, you can get fast and accurate invoicing allowing online payment collections. You can have GST-compliant invoices along with customized templates as per your business needs.
Automatic Reminders- Billing software allows you to have automatic payment reminders sent to customers via email and SMS along with payment links. You can even customize a reminder schedule.
Raise Bulk Invoices- With easy upload formats in billing software, you can easily raise bulk invoices in a large customer base through excel or API.
Recurring Billing- Establish subscription billing and your customers will start receiving your bills in an automatic mode at a specific frequency each month.
Multiple Online Payment Modes- You can provide payment modes to your customers such as UPI, Wallets, Credit, Debit Card, Net banking, etc and also you can send online receipts upon payments.
Final Words
The above are five important features of the two incredible software for your business making your efforts just less than half. So, before investing any major amount in CRM software or Billing software for Internet service provider, you should carefully analyse your business needs and then choose the software accordingly with matching features.